The Faces of Homelessness and Poverty
Real Stories of Homelessness, Poverty, and Father Joe's Villages
Each year, we  house more than 2,000 neighbors in need each day. Below, you can learn the stories of just a few of the people who shared their successes after the Village with us, and we are thrilled to share their stories with you.
JOSH 
A nine-year-old Josh arrived at Father Joe's Villages with his family.
With homeless children eight times more likely to repeat a grade, three times more likely to be placed in special education and twice as likely to score lower on standardized tests, Father Joe's Villages knew that Josh's future relied on their action.
The Therapeutic Childcare team helped Josh recognize his emotions, analyze the impact of his actions and identify coping strategies. Today, a few years older and a lot wiser about the impact of his behavior, Josh is a shining example to many people, young and old alike.
Want to learn more about Josh's journey? Visit our Life After The Village series.
Now 12 years old, Josh is the first to remind his peers about consequences to their actions and help them change their behaviors, and ultimately, their path to a brighter future.
PEGGY
Peggy was what government agencies call a super-user of emergency services. In just one year, this hearing impaired woman made 20 emergency room visits and was admitted to the hospital 10 times. A prime candidate for Father Joe's Villages precedent-setting Housing First program, Project 25, she enrolled in October 2015 and immediately started working with our team to obtain housing.
In January 2016, Peggy received the keys to her new apartment and started making her house into a home, all the while knowing her Father Joe's Villages team has her back.
More details on Peggy's journey from homeless to house keys can be found in our Life After the Village series.
The police no longer take her to jail. Ambulances aren't picking her up off the street. Hospitals aren't admitting her to their emergency rooms. In January 2016, Peggy got the keys to a new apartment.
ANTHONY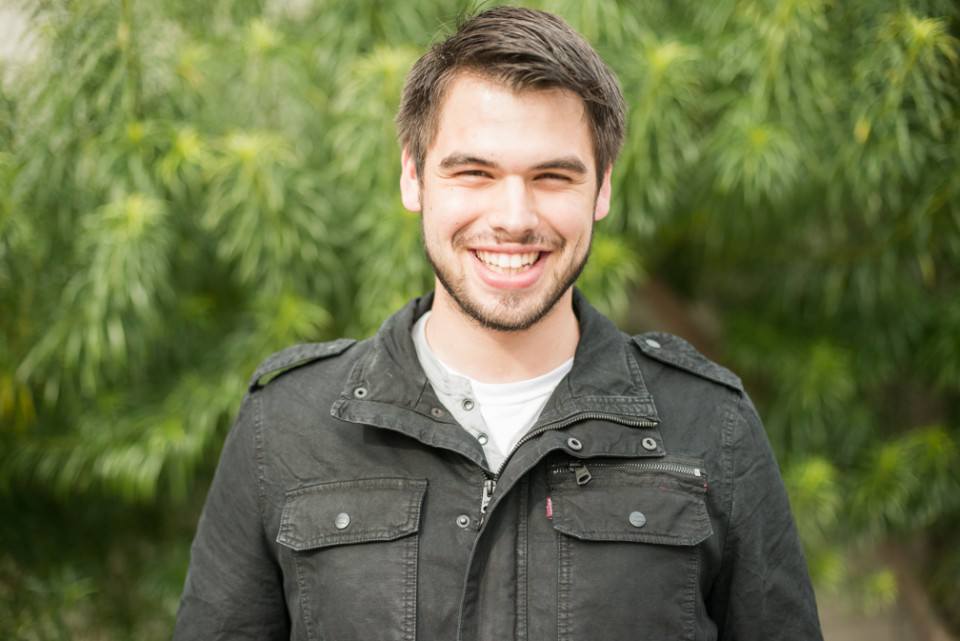 Anthony and his sister moved into Toussaint Academy six years ago when Anthony was a junior in high school.
Before finding himself homeless, Anthony had lived in Temecula with his father and sister. They chose that location because it was the midpoint between San Diego, where their father worked, and San Bernardino, where their mother lived. Anthony and his sister commuted daily to school in downtown San Diego.
It wasn't long before Anthony's father fell mysteriously ill. Anthony and his sister accompanied him to frequent hospital visits in both San Diego and Tijuana. Increasingly, Anthony began to recognize the signs of his father's mental instability.
On what seemed to be an ordinary day, his father dropped them at school and left for another checkup in Mexico. What made this day different? Unlike the countless other doctor visits before it, this time, Anthony's father did not return. In fact, he never returned.
Despite the fact that they were worried for their father, both Anthony and his sister knew they had to continue attending school. Their mother was unable to support them on her own. Anthony and his sister were unable to identify another stable source of support, so they couch surfed at friends' homes.
After a few months, Anthony realized that this system was not working. With the help of a high school staff member, they moved into Toussaint.
"Toussaint had a secure, healthy, warm environment that did everything to meet our needs," said Anthony. "It helped keep us safe from the streets and taught us to become responsible adults."

"While at Toussaint, I realized I wanted to contribute to the community that truly helped me get through what could have been a severely depressing situation. Now, I want to show fellow homeless teenagers that there is hope."
Today, Anthony is a full-time scholarship computer science student at UCSD, an undergraduate tutor, researcher and badminton club member. Anthony's sister is a singer and student at USD.
JIM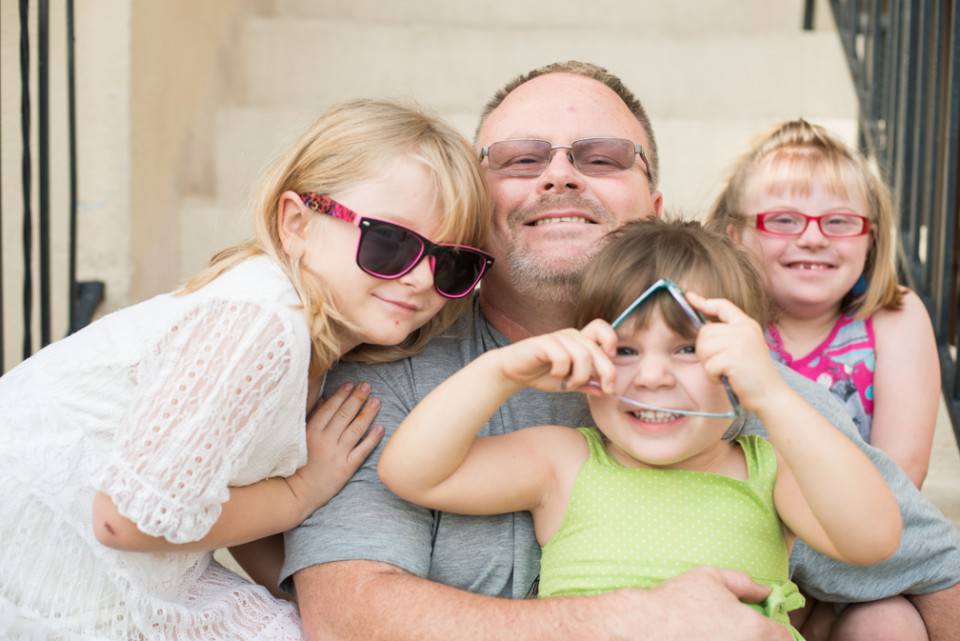 Jim is an Iraq War veteran and a single father. Injured and facing the challenge of finding a job in one of the worst recessions in history, Jim also suffered PTSD-related headaches and nightmares that plagued him. He turned to alcohol.
He lost his home, car and bank accounts, but St. Vincent de Paul Village was there. He turned to the Village in 2012 with his daughters, aged five, four and one. After getting sober and overcoming his low self-worth, depression and real fear, Jim says: 
"I was able to get my finances back on track.  My daughters have benefited from the Mental Health Department for the issues that come along with being in transitional housing without their mom in the picture for so long."
CONNIE
Connie came to St. Vincent de Paul Village in 2008, 8 1/2 months pregnant and living a life affected by alcoholism, personal strife and financial stress. At the Village's Addiction Treatment & Education Center, she got sober and took back control of her life. Connie enrolled her baby in the Therapeutic Childcare program giving her the ability to look for work while the licensed and certified staff made sure her daughter received the care she needed.
Before long, Connie began interning at a law firm, which lead to the job Connie has today as a legal secretary. With a job and a condo, Connie and her daughter are thriving and looking forward to a lifetime of tomorrows thanks to their time at the Village.
"I am so grateful to St. Vincent de Paul Village for all of the help and support I received. Left on my own, I would not have been able to make the changes that were so essential to building a life worth living, and that is what I have today."