Volunteer Spotlight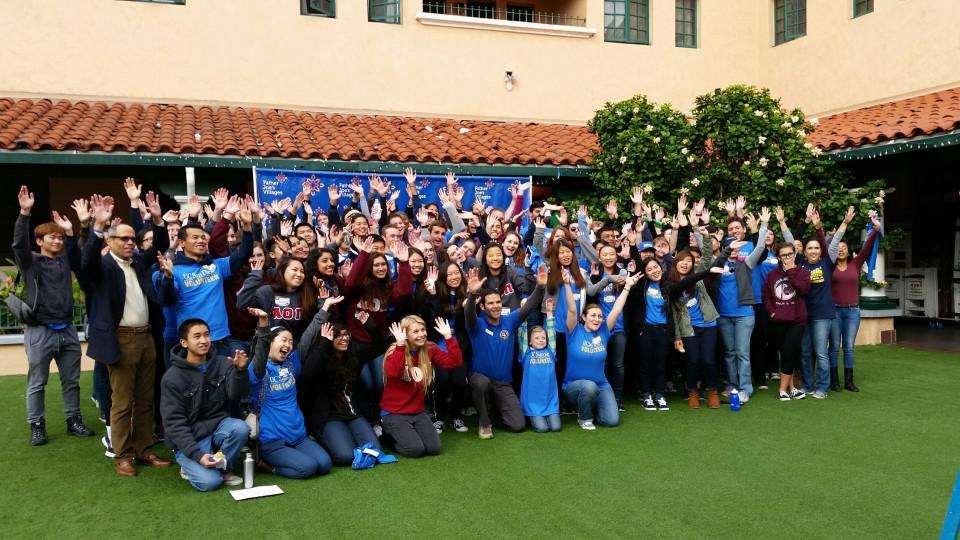 We could not do all that we do without the help and support of wonderful volunteers. Take the recent visit from the University of California, San Diego's Volunteer50 initiative, which helps make a positive impact in the community by completing hands-on projects around the county. In January 2016, 150 UCSD volunteers arrived at Father Joe's Village to take on a variety of projects around the St. Vincent de Paul Village campus, including painting fences, mending stairwells, replacing smoke detectors and picking up debris in the neighborhood surrounding the Village. After their hard work, the volunteers participated in the annual Martin Luther King Jr. Day Parade.
Through UCSD's Volunteer50 initiative, Chancellor Pradeep K. Kholsa challenges all students, staff, faculty, alumni and supporters to perform at least 50 hours of community service during the academic year.
The Volunteer50 participants chose to volunteer with Father Joe's because they share our passion for transforming lives. Thank you, UCSD for joining our mission to end homelessness, one life at a time.