Supportive Services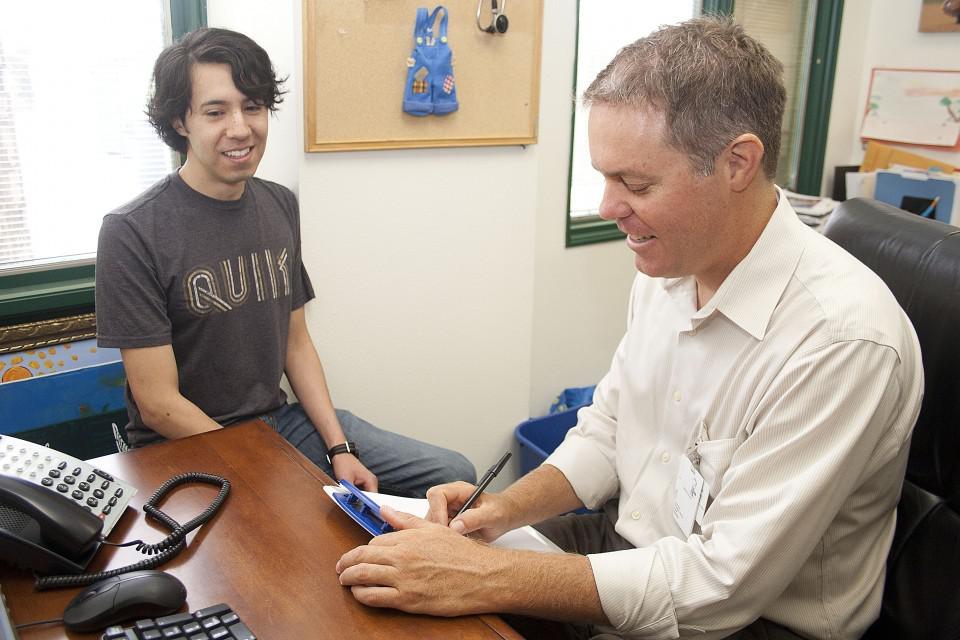 Employment Services
Housing is just one component of helping our clients break the cycle of homelessness. The ability to earn the funds needed to pay for a permanent place to live and achieve sustainable financial stability is another part of the equation. To help people rejoin the workforce as quickly as possible, the Village offers employment counseling and educational support classes to build skills and provides certification opportunities in emerging and in-demand employment fields.

Health & Wellness
The Village Health and Wellness program provides a broad variety of positive, life-affirming activities to Village residents. With weekly classes in a variety of physical and cultural endeavors, including yoga, tai chi, hiking, music and art, we replace the limitations of homelessness with the pride and energy that come from learning something new and creating improved perspective associated with healthy minds and bodies.

Therapeutic Childcare Center
Research shows that children who are homeless are four times as likely to have developmental delays and twice as apt to repeat a grade in school. Working with an average of 150 children per day, our state-licensed Therapeutic Childcare Center prepares homeless children for success in school and life by improving their social and emotional well-being and partnering with parents to build strong, self-reliant families. Therapeutic Childcare Center's programs and activities include specialized infant, toddler and preschool childcare, assessments and targeted behavioral interventions, dyadic and play therapy, speech and language therapy, parent education groups, after-school programs, a Teen Club, tutoring and mentoring and family literacy services. While working to foster cognitive, social, physical and emotional growth, we prevent regression and bring children to their developmental and academic potential.