Security at The Village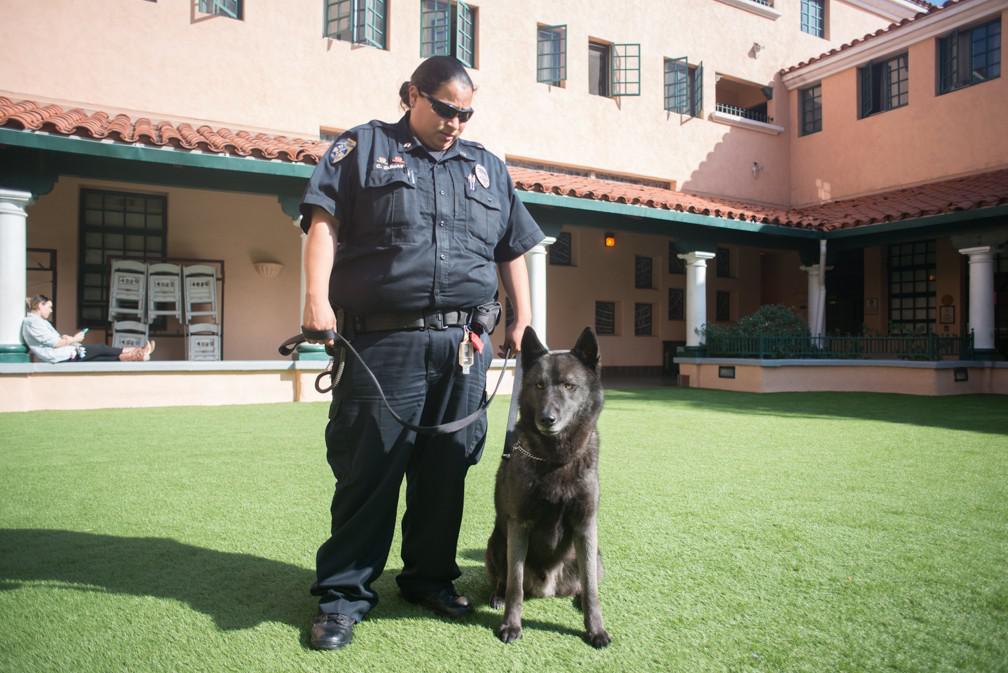 Our security department is there 24-hours-a-day, 365 days a year to assure a secure environment for residents, guests, employees, volunteers and clients of our St. Vincent de Paul Village. At any given time, you can catch one or more of the 43 human and two K-9 officers patrolling the premises.
"We envision a welcome, safe and peaceful community – a visible security presence helps achieve that. On-site security officers are the first line of defense against criminal and disruptive activity as well as safety-related issues on our property. Our Security team significantly reduces crime through visible and regular patrol of properties." – Jesus Gonzalez, Security Program Manager
Proactive and professional, the security team is highly successful in preventing criminal activities and reducing the cost of ambulance transportation through rapid response and compassionate resolution in emergencies.
A few of the department's essential functions include:
Ensuring integrity and security of all buildings 

Maintaining surveillance of Village properties through security monitors 

Controlling access to all Village buildings and property 

Conducting crowd control during meal times and special functions 

Clearing the building(s) in the event of an emergency 

Ensuring that guests, staff, volunteers, residents and clients alike conform to all stated rules and regulations 

Our highly trained K-9 unit, made up of Tuko and Shadow, conducts both random and scheduled searches to all areas within the Village to help assure an environment free of drugs and alcohol and any threats to the public safety.