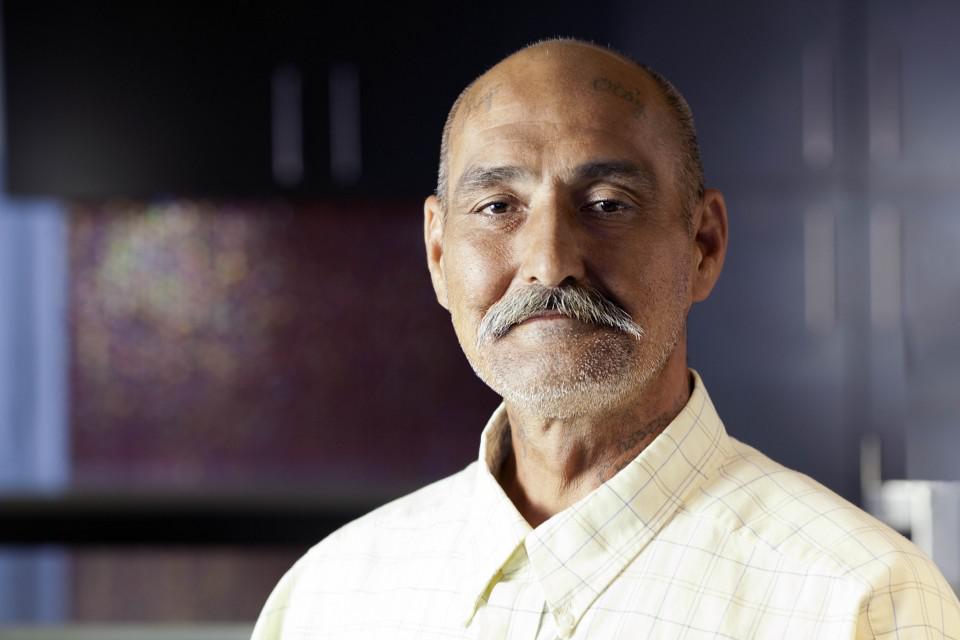 When Monti was released from prison in 2010, he faced the harsh reality of finding a home in an increasingly pricey and housing-limited San Diego. He made do by couch surfing with friends, at times staying in Father Joe's Villages' Paul Mirabile Center and eating many meals in our dining room.
To add to his stresses, in 2013, Monti's four- and five-year-old sons desperately needed their dad to immediately assume full custody due to family complications.
Monti rose to the challenge and came to Father Joe's Villages for help. He and his sons Melvin and Monti Jr. entered the family program in our Joan Kroc Center at St. Vincent de Paul Village shortly after.
"When my two sons were dropped on me with no place to live, no food, no clothes, nothing, nada, I thought to myself, 'I need to get into St. Vincent de Paul no matter what.'"
Monti took full advantage of our housing programs and supportive services. From computer courses to resume writing classes offered in our employment & education services department, Monti showed up every day to better his life and provide for his family.
Looking to be healthy and ready for their next chapter, Monti and his boys got the help of our family multidisciplinary services team and received medical and dental care from the Village Family Health Center. Monti was determined to kick his past destructive habits and attended individual recovery counseling from Father Joe's Villages' addiction treatment program.
Melvin spent more than a year in our state-licensed Therapeutic Childcare Center, where he benefited from behavioral, developmental and clinically based childcare. He even had his very own "foster grandparents." With an eye toward long-term academic success, Monti Jr. was tutored in our after-school care program.
Thanks to his commitment to being a good father and role model and through the tailored approach of Father Joe's Villages, we proudly report that Monti and his boys moved to a self-sustained life outside the Village in February 2015. Monti now has a job and lives in a two-bedroom apartment with happy, healthy sons and a brand new outlook on life.